2009 3DEM GRC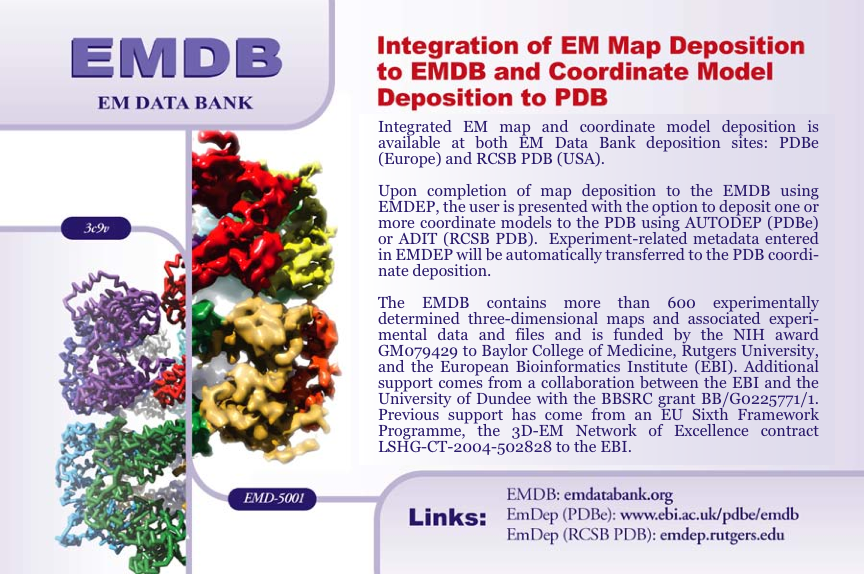 The 2009 3DEM Gordon Research Conference in New London, NH was an exciting meeting with a full roster of excellent presentations and ample time for informal discussions. Team members Christoph Best (PDBe) and Cathy Lawson (RCSB-PDB) presented a poster describing recent progress towards creating a unified data resource for cryoEM, including:
creation of the Unified Data Resource for 3DEM to provide a "one-stop shop" for depositing, accessing, and assessing maps, models, and related metadata.
integration of map and model deposition services
development of 3D map and map+model visualization tools
improvements to metadata descriptors for EM maps and associated coordinate models
You can download the complete poster here (4.4 Mb pdf), or take a closer look at the postcard shown at right that we also distributed at the meeting.